COUNTER OFFENCE
By Rahul Varma
Directed by Sindu Singh
Jul 28 - Aug 6
Sunnyvale Theatre, 550 E. Remington Dr, Sunnyvale
When Shazia, the daughter of Indian immigrants, is hit by her Iranian husband Shapoor, he is arrested for domestic violence. Immediately after, things take an unexpected turn. A clever and conniving community activist lawyer, Moolchand Misra unexpectedly steps in and accuses the arresting officer, Alex Martin, who happens to be white, of racism and police brutality. Misra demands an inquiry thus turning a routine domestic violence case into a racially charged issue. The entire police department is up in arms about the inquiry and what they see as a calculated offence being mounted against them. Shapoor is deported and subsequently returns only to be found dead in a hotel room. There are suspects at every turn.
In this fascinating whodunnit, Rahul Varma poses questions which are more relevant than ever given the nationwide uproar around the police and their treatment of minorities and the current climate of mistrust.
This is the second play by Rahul Varma being staged by Bay Area Drama Company. The first one, Bhopal, premiered in December 2014 on the 30th anniversary of the world's worst industrial disaster.
as Moolchand Misra
Basab Pradhan is a stage actor, director and playwright. His notable work as an actor includes Salman in Wajahat Ali's The Domestic Crusaders, Jairaj in Mahesh Dattani's Dance Like a Man, the molestor 'Uncle' in Dattani's 30 Days in September, the Doctor in Mahesh Elkunchwar's Party, and the lead role of Rajiv in Sanjeev Desai's Go to Your Room, Mother! He penned and directed an adaption of Ibsen's A Doll's House in 2015 and recently directed Anupama Chandrasekhar's Free Outgoing.
Basab is Founder & Co-Artistic Director of Bay Area Drama Company. He is currently writing Not Equal To, a corporate thriller, which will be staged in December 2017.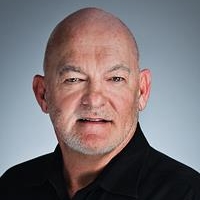 as Gilles Prougault
This is Paul's second performance with Bay Area Drama Company. The communications executive previously performed in BAD Company's production of Bhopal. Paul was a child actor and a longtime fan of live theater as his father was a stage actor. Much of Paul's career was in national politics as a Press Secretary. He says with a wink, "You can't imagine how handy acting skills are when you are a spokesman for political figures." When he's not acting or working, he can be found in a swimming pool doing laps. He and his wife, journalist Rita Beamish, live in San Mateo. They have two daughters.
as Guy Galliard
Born in Paris, France, Fabien Ferhani has lived the Bay Area since 2001. Among his notable roles are Orgon in Tartuffe, Southside Theater, Camille in Ring and Henri in Un Air de Famille, Exit Theater, Ernie in Shaken not Stirred and Agent Black in Nina and the Monster, Phoenix Theater. Fabien is very excited to be a part of a Bay Area Drama Company play for the first time. In addition to acting and dancing he holds a Ph.D. in Electrical Engineering from Stanford.
as Clarinda Keith
AnJu Hyppolite is an actor, author, and advocate whose work lies at the intersection of theatre arts, literacy advocacy, and social equity. Favorite theatre roles: Mayme (Intimate Apparel, Benicia Old Town Theatre), Calpurnia (To Kill a Mockingbird, Bay Area Stage and Hillbarn Theatre), Essie/Aunt Ardale/Kiki (Mama Won't Fly, Onstage Theatre), Olivia (The Color Purple, Hillbarn Theatre), and Horatio (Fortinbras, Actors Ensemble of Berkeley).
AnJu is thrilled to make her debut with Bay Area Drama Company and grateful for the opportunity to work with this talented team.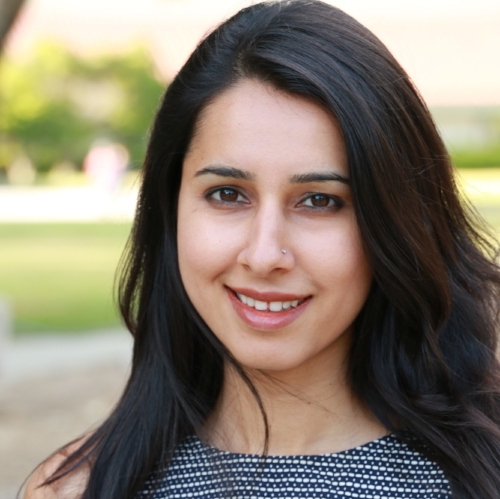 as Shazia Rizvi
This is Rinki's first performance with Bay Area Drama Company. She is excited to be a part of such a talented, experienced group. Rinki is currently learning acting at the American Conservatory Theater and is also an improv student at BATS Improv and Leela Improv in San Francisco.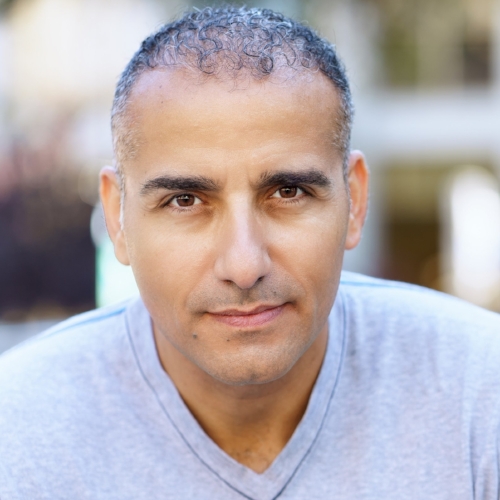 as Shapoor Farhadi
Nabil Awad is an actor and a model in the Bay Area. He started acting professionally when he lived on the East Coast. Most of his work is in commercials - industrial, print, and screen. Some of his recognizable national commercials have been for the US Army Reserve and Comcast. On screen he has worked in several films such as Blast and Whisper and some shorts like The Rock.
as Shafiqa Rizvi
Prapti Oswal has been passionate about theatre since she was a child. She has trained professionally as an actor in Pune. Her credits include Kamla with Mahrukh Bharucha at the Feminine Frontier Foundation, a clown in Noses are Red, a corrupt politician in Tajmahal ka Tender and the short film Jhappiyaan-Pass: The Hug.
She recently essayed the role of Kokila in BAD Company's production of Free Outgoing.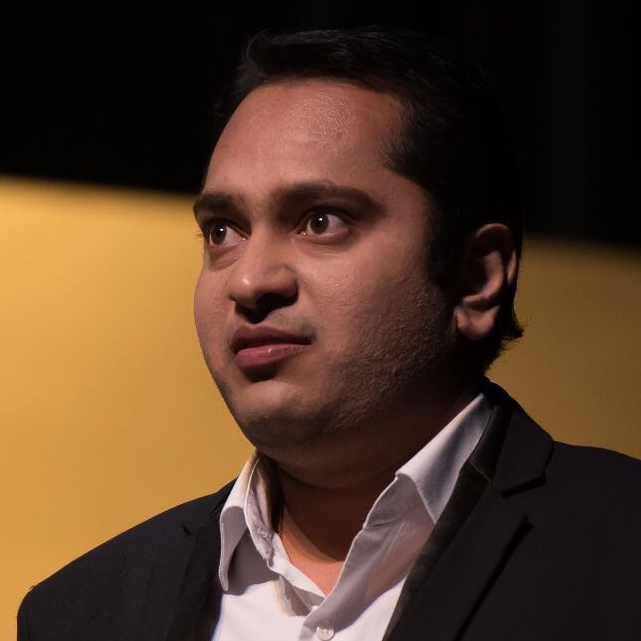 as Mohammed Murad Rizvi
Bharath Sripad has been associated with theatre from his school days when he performed in many stage and street plays in Bangalore. His credits in the Bay Area include various roles in Kannada plays including Manohar in Muddanna to Manorum, Raja Mahendra Verma in MariyammaLa Moorane Madhuve, a Konkani Manager in MuddaNNana Promotion Prasanga, and Chief Secretary of the State, Mahadevan in Magadi Days.
Director of Counter Offence
Sindu Singh is Founder and Co-Artistic Director of Bay Area Drama Company.
Sindu recently directed Girish Karnad's Wedding Album and Mahesh Dattani's Dance Like a Man (in which she also played the role of Ratna). She has essayed multiple roles with various Bay Area theatre companies. Most notable amongst these are Malini in Anupama Chandrasekhar's Free Outgoing, Naina in Basab Pradhan's adaptation of Ibsen's A Doll's House, Damyanti in Mahesh Elkunchwar's Party, Bagheera in Harish Agastya's Mowgli and I, Sarita in Vijay Tendulkar's Kamla, Hamida Begum in Asghar Wajahat's Jis Lahore Nahin Vekhya O Jammyai Nahin, Bhagwati in Divided Together, an adaptation of Girish Karnad's Hayavadana for the Stanford University Graduate Winter Repertory, the dual roles of Kaikeyi and Trijata in Dr. Parameswaran's Sitayascaritam Mahat for the Asian Art Museum of San Francisco and the dual roles of Indal and Mahil in Indal Haran, a nautanki performed by invitation at the South Asia Institute, UT Austin. In 2013, she founded 'Rangmanch', a South Asian theatre group for the Stanford University community, and for its maiden outing, directed and produced Yoni ki Baat, the South Asian version of Eve Ensler's Vagina Monologues.
PC: Ashima Yadava
Playwright
Born in India, Rahul Varma is a playwright, essayist, activist and artistic director of Teesri Duniya Theatre which he co-founded in 1981. In 1998, with Kapil Bawa, he co-founded the theatre quarterly alt.theatre: Cultural Diversity and the Stage.
He writes both in Hindi and English, a language he acquired as an adult. Some of his recent plays are Land Where the Trees Talk, No Man's Land, Trading Injuries (radio drama), Counter Offence, Bhopal, Truth and Treason and State of Denial. Counter Offence has been translated into French as L'Affaire Farhadi and in Italian as Il Caso Farhadi. Bhopal has been translated into French with the same title, in Hindi as Zahreeli Hawa and in Punjabi as Khamosh Chiragan di Dastaan.
Bhopal has been included in two anthologies published by University of Indiana Press and the Playwrights Canada Press. Counter Offence is included in the 2nd volume of Modern Canadian Plays edited by Jerry Wasserman.
Under his directorship, Teesri Duniya Theatre has radically changed the theatrical landscape of Canada by giving voice to peoples, cultures, communities, languages, and audiences eclipsed by the dominant national theatres.
Rahul is the recipient of a Special Juror's Award from the Quebec Drama Federation and an award for promoting interculturalism by the Montreal English Critic's Circle.